Overview of talk
Presentation Material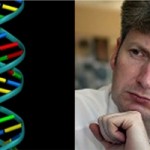 We are delighted to welcome back to Hong Kong , Darrell Mann , a global thought leader on the topic of innovation . Many of you attended his workshop in January of this year when he shared several of his models and techniques derived from many years hands on involvement in systematic innovation. His latest book takes a look at one of the factors that is a barrier or enabler of innovation ; the organizational culture.
He will introduce an Innovation Capability Maturity Model which provides a means of assessing the likelihood of successful innovation in your firm's culture.
The event is free for HKKMS members and $200 for non-members.
Event details
Date and time : Tuesday 11th September 2012 (6.30pm – 8.00 pm)
Venue: Conference Room 2, 22/F, United Centre 95 Queensway (Admiralty MTR Station)
Registration for this event has closed
We look look forward to seeing you at the meeting.
Abstract and speaker bio, can be found below:
Talk Abstract:
For the last decade, clients have asked consultants as to what they should do to ensure innovation success, and have mostly received the classic consultants' answer, 'it depends'. In his latest book, Darrell Mann has developed an the Innovation Capability Maturity Model , which opens up a roadmap on how organisations should increase their chances of success. In this presentation, Darrell we will demonstrate the five fundamentally different levels of capability of the model and its relevance with an emphasis on ; 
The high level of predictability of the future, and the strategic and risk management implications thereof
The importance of being able to value intangible assets and integrate them into the business strategy
The importance of fostering a culture of change and innovation
Speaker bios:  Darrell Mann
Director, Systematic Innovation
With over 800 papers and articles to his name, plus the best-selling 'Hands-On Systematic Innovation' and TrenDNA books, Darrell is now one of the most widely published authors on innovation in the world. Featured in 'Who's Who in the World', Darrell is also recognised as one of the world's most prolific inventors. His consulting clients include Procter & Gamble, Siemens, Petronas, RioTinto, SABIC, Eli Lilly, Nestle, Oman government and, through EU-supported research and dissemination programmes, a wide roster of SME organisations. His work involves a spectrum of applications from strategy development to IP creation to problem solving in technical, business and behavioural areas.

Darrell's presentation for this event, can be downloaded by clicking on the following (note files size = 8.7MB
Powerpoint