Abstract:
This talk focuses on increasing digitalisation which lead to the emergence of the networked economy. Though knowledge remains the only infinitely renewable resource in organisation, the traditional value disciplines pursued by organisations and societies have been constantly challenged. In the networked economy, value is typically created by exchange of data and information leveraging off the network effect. The speaker will place particular emphasis on how digitialisation will impact knowledge management together with the associated challenges and oppoo.ortunities. Data, cloud and people hold the key to success. KM tools and technologies that will play significant roles will also be outlined, together with industries and organisations that can accomplish quantum improvements after successful digital transformations.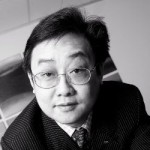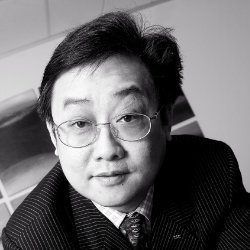 Facilitator: Prof. Eric Tsui 
Date : Wednesday 19th September 2018
Time: 6:30pm until 8.00pm
Location: 22nd Floor, United Centre, Admiralty, Central
The meeting is $200 for non-members and free for HKKMS & KMIRC members. Please reserve your place by registering below. Further details of the speaker can be found below.
Please download a copy of Prof. Tsui's presentation from here.
You can also view a recording of an earlier delivery here
Eric's Biography
Eric Tsui had spent 16 years in industry with Computer Sciences Corporation (CSC) in Australia taking on various capacities including Chief Research Officer and Innovation Manager. During this period, he has made significant contributions to the company's expert systems products, applied research and innovation programmes.
He joined PolyU in 2005. His speciality areas are Knowledge technologies including Search Engines, Portals, Personal Knowledge Management, Personal Learning Environments, and Knowledge Cloud services.
Professor Tsui is also an honorary advisor of KM to three Hong Kong government departments. In the past decade, he has supervised or involved in more than 200 KM projects in Hong Kong, Asia and Australia.
In 2014 and 2018, he twice received the Global Knowledge Management Leadership Award. With a strong passion in Teaching and Learning, he has also received many awards in his career. He is a KM/CoP honorary advisor to three departments in the HKSARG.
Since August 2015, he has designed and launched two MOOCs (Massive Open Online Course) -"Knowledge Management and Big Data in Business" and "Industry 4.0: How to revolutionalise your business?" on the MIT edX platform. Together, they have attracted more than 77,000 enrolments and one of them is rated as Top 7 Business MOOCs worldwide (Source: Canadian Business, April, 2018).