The HKKMS/KMIRC km conference for 2013 was held on the 21st March at the HKGCC.  The following is the material from the speakers. You will buttons for either and/or the audio recording of the session. This page is only available if you have a confirmed login account on the site.
We encourage members to download the material and we look forward to your comments and thoughts in the comments section below.
Speaker line-up and material
Panel Discussion
Photos from the event
Speaker line-up and material
On Collaboration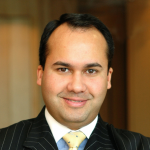 Larry Campbell
Group Chief Knowledge Officer,
HSBC
Error:
the communication with Picasa Web Albums didn't go as expected. Here's what Picasa Web Albums said:
The Picasa API is deprecated. See https://developers.google.com/picasa-web/ for more details and the migration guide.