The HK KM Society is pleased to welcome Dr. Vincent Ribiere from Bangkok University . Vincent will share with us The World Bank Organizational Knowledge Sharing (OKS) Framework.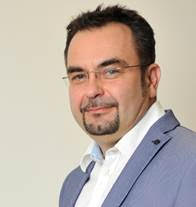 Facilitator: Dr. Vincent Ribiere
Date : Thursday 23rd May
Time: 6:30pm until 8.00pm
Location: 22nd Floor, United Centre, Admiralty
The meeting is $200 for non-members and free for HKKMS & KMIRC members. Further details on the talk and on the speaker can be found below.


Talk Synopsis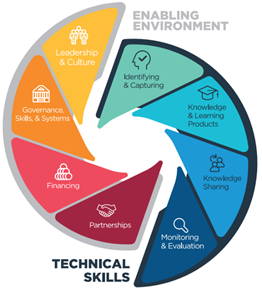 In order to holistically address the multi-faceted dimensions of organizational knowledge sharing, the World Bank has developed a framework built on 2 pillars:
(1) strengthening the enabling environment for knowledge sharing to thrive, and
(2) strengthening technical cross-cutting skills to allow for high-quality knowledge sharing, scale-up and learning.
During his talk Dr. Vincent will present in details the 8 critical components of the OKS framework and their successful application.
The OKS framework has also let the OKS certification program offered by the World Bank in collaboration with the Institute for Knowledge and Innovation South-East Asia (IKI-SEA) at Bangkok University. www.okscertificates.org
Speaker Bio
Dr. Vincent Ribiere is an enthusiastic and creative International consultant and professor with a passion for helping organizations solving their organizational knowledge and innovation management challenges. He is the Founder and Managing Director of the Institute for Knowledge and Innovation Southeast Asia (IKI-SEA), a center of Excellence at Bangkok University as well as the Program Director of the Ph.D. in KM and Innovation Management. He has also co-founded various Internationals events in the fields of Business Creativity and Innovation (Creative Bangkok, ASCIM, CreativeMornings Bangkok, G-LINK) and he co-founded various communities of KM and Innovation academics and practitioners nationally (iKlub, Thai KM Network) and Internationally (KM Global Network).

He is a World Bank KM expert and delivers, in collaboration with the World Bank, the Organizational Knowledge Sharing Certificate programs.
Vincent delivers keynote speeches and workshops at various International Professional and Academic conferences and he is the Author of more than 80 publications.