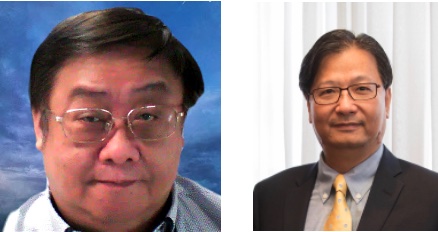 Speakers: Professor Eric Tsui (PolyU) & Tony Lau (Fusion Consulting)
Date : Thursday 8th June 2023
Time: From 6:30pm to 7:30pm (HK Time)
Location: Online via Zoom, details will be provided to attendees
The event has completed. You can replay the session from this link.
Abstract
The last 6 months has seen a massive adoption of AI tools in business and academic. In particular, generative AI tools like ChatGPT and others are making huge impacts on productivity enhancements, automation and learning. This talk will outline and demonstrate the use of these tools for productivity enhancements, stimulation of creative ideas, and personalised learning. Limitations and challenges in the use of these tools will also be discussed.
Speaker Bios:
Eric Tsui is the Associate Director of the Behaviour and Knowledge Engineering (BAKE) Research Centre and works as a Senior Educational Development Officer in the Educational Development Centre at The Hong Kong Polytechnic University. In 2015-2023, he served as the Regional Editor of the Journal of Knowledge Management and has led and delivered a Master Knowledge Management program for over 15 years. Eric has also championed many technology-enhanced teaching and learning projects and is a crusader of blended learning at the university. His research interests include Knowledge Management technologies, blended learning, cloud services, and collaborations. He holds B.Sc. (Hons.), PhD, and MBA qualifications. A recipient of many Knowledge Management and E-Learning international awards, including the Knowledge Management Award for Excellence in 2021, Professor Tsui was twice listed as an exemplary/outstanding academic in PolyU Annual Reports in the last 7 years.
Tony Lau is a technology expert and educator with over 35 years of experience in the IT industry. He is the Managing Director of Fusion Consulting Services Ltd, providing high-quality, integrated, and effective IT solutions and services to businesses. Tony holds two MSc degrees in Knowledge Management and Genomics and Bioinformatics and has worked with multinational enterprises such as AIA, Citibank, SAP, Dun & Bradstreet, and OOCL. He is a lifelong learner, passionate about learning emerging technologies and has completed numerous MOOC courses since their inception in 2013. Tony is interested in the use of AI in education and personalized learning. He is currently promoting an enterprise-scale eLearning platform that adopts AI technologies to pursue Just-In-Time Microlearning to resolve the current staff shortage situation in Hong Kong. With extensive knowledge and experience, Tony is dedicated to providing the best solution for his clients and contributing to the advancement of the IT industry.