Process innovation, transformation, improvement, business process management, disruption are among some of the common catch words used today that can mean pretty much whatever they need from whoever is using them. Throw in some of the special vocabularies and tools of Six Sigma, Agile, Design Thinking, Project Management methodologies and it is enough to confuse even a seasoned operations executive.
David explores all these terms and the various methodologies in our marketplace of ideas to show how he developed his own approach to what is a very basic question: how do I construct clear solution path for my client's problem?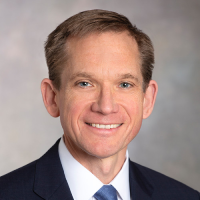 Facilitator: David Matvey
Date : Tuesday 25th May
Time: 6:30pm until 8.00pm (GMT+8 hours)
Location : 22/F United Centre, Admiralty and Online via Zoom, details will be provided to attendees
SPEAKER BIO:
David Matvey is currently an Associate Director at Protiviti Consulting Hong Kong working on the ASP Legal Transformation Program at HSBC. David has spent over 20 years in financial services technology and operations responsible for operational excellence, business risk and controls, project and program management, technology project management, quality management, analytics, audit operations, relationship management, financial forecasting, consumer segmentation and strategy, employee satisfaction and customer delight analysis.
David is a Six Sigma Master Black Belt, a lean Black Belt and is PMP Certified. David is currently working on Microsoft certifications in Azure Cloud and Power Platform. He was a Bank of America Award of Excellence winner in the Quality and Productivity division. He is also a Bank of America Inventor with a US patent for a technology root cause data algorithm.