The HKKMS is delighted to welcome Dr.-Ing. Peter Heisig to present to members on future challenges and practical approaches in KM, this meeting will be held on the 21st March 2017 at the Hong Kong Polytechnic University and will draw upon the results from a recent global KM expert study involving over 220 experts around the world as well as observations and experiences from several KM projects from small businesses to large corporations and public administration.
The contribution addresses the current challenges researchers and practitioners are facing in the KM discipline and KM practice ranging from theoretical aspects to practical issues.
Given the presenter's involvement in KM research and KM projects since 1989, he aims to combine theoretical KM approaches with lessons learned in KM projects in different sectors and functional areas. The delegates will be introduced to practical methods and tools tested in different settings in different industries in Germany to help to improve the strategic management of knowledge and the operational handling of knowledge.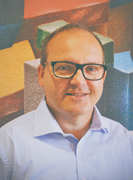 Speaker : Professor Dr.-Ing. Peter Heisig
Date : Tuesday, 21st March, 2017
Time: From 6:30pm – 8:00pm
Location: Room N103, Hong Kong Polytechnic University, Hung Hom, Kowloon, Hong Kong
Prof Dr. -IngHeisig's presentation file from the meeting can be download from the followng link (size about 10.6MB)
http://www.hkkms.hk/wp-content/uploads/2017/03/Heisig_Hongkong_2017-03-21.pdf
Professor Dr.-Ing. Peter Heisig's Bio
Dr.-Ing. Peter Heisig is Professor for Information and Knowledge Management and Deputy Dean of the Department of Information Sciences at the University of Applied Sciences Potsdam (Germany) and a Senior Research Fellow at the Leeds University Business School (UK).
His interest in how organisations create and exploit knowledge and experiences was triggered in 1989. Peter undertook research on tacit knowledge sharing on the shop floor level (Fraunhofer IPK, BMW AG, Siemens AG, Traub AG) towards knowledge and information needs through long product life cycles (University of Cambridge, Rolls-Royce plc, Airbus plc). He lead projects for large companies to design and implement of KM solutions for product and strategy development, as well as the development of a toolbox to assess the intellectual capital of organisations, called Wissensbilanz – Made in Germany, which was used by thousands of companies from the German Mittelstand.
Peter was appointed to contribute the CEN Working Group on Good Practices in Knowledge Management, the APO (Japan) and ipea (Brazil) as KM subject matter expert. He worked with the APQC (Houston, TX) on Best Practice Transfer and contributed to DIN standards on process-oriented KM and the VDI guideline on KM in Engineering.
Peter holds a Diplom in Social Sciences from the University Göttingen (Germany) and earned his PhD in Engineering form the Technical University Berlin (Germany) on how to integrated KM into working processes and organizational routines.
Recently, Peter conducted with partners from over 25 countries an expert study to identify the advancements and future challenges in KM based on the input from 222 KM experts from 38 countries representing 16 industry sectors and different academic disciplines.