Understanding Customers Better Than They Understand Themselves
A one-day special event workshop with Darrell Mann, Systematic Innovation. UK.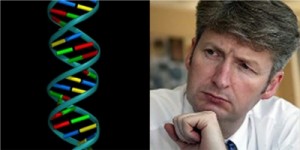 Day: January 13, 2012
Venue: Gun Room, Hong Kong Yacht Club, Causeway Bay
Registration: 8:30
Workshop start: 9:00
Lunch: 12:30 to 14:00
Workshop finish: 17:00
Price: HK$1,200 for this FULL DAY event (includes lunch).  A discount is available for members who's registration is confirmed  before the end of this week.
Details of the event and registration can be found below.
Supporting organisations:
Registrations for this event have closed.  
Everyone knows that capturing the Voice of the Customer is a vital part of any  organisation, whether the enterprise be public or private, profit or non-profit, or focused on products or services. Unfortunately, what every organisation knows is that the customer is very often completely unable to tell us what they want next. They will know to ask for better and cheaper, but, to quote Henry Ford, what they are asking for is a faster horse and not a car.
So, they don't know what to ask for beforehand, but as soon as they see it (or pretty soon after), they know that they want it. What can organisations do in this situation?
Based on a three million data-point 12 year programme of research, the workshop will reveal some of the underlying DNA of innovation and change , including insights into why most change initiatives fail and what organisations need to do to make innovations succeed.
Darrell Mann Director, Systematic Innovation
With over 800 papers and articles to his name, plus the best-selling 'Hands-On Systematic Innovation' and TrenDNA books, Darrell is now one of the most widely published authors on innovation in the world. Featured in 'Who's Who in the World', Darrell is also recognised as one of the world's most prolific inventors. His consulting clients include Procter & Gamble, Siemens, Petronas, RioTinto, SABIC, Eli Lilly, Nestle, Oman government and, through EU-supported research and dissemination programmes, a wide roster of SME organisations. His work involves a spectrum of applications from strategy development to IP creation to problem solving in technical, business and behavioural areas.
Programme:
Big Picture Overview – why so many attempts (97%) to understand customers go wrong and what successful companies do that the rest somehow fail to do.
Innovation = commercially successful step-change = Voice of Customer x Voice of System.
Outcome: an understanding of the DNA of innovation success and that there is a scientific way to hear the real voice of the customer

Voice Of Customer Dimension 1 – How We Think
Outcome: understanding the first critical dimension: why the way we organise information in our heads leads us into thinking that customers behave unpredictably. Includes a questionnaire for you to calibrate yourself against the various universal Thinking Styles.
Voice Of Customer Dimension 2 – Generational Cycles
Outcome: understand the second critical dimension: the high degree of predictability found in generational patterns. You learn what this means for the way we design our products and services and how to predict trends that haven't started yet.
Voice of Customer Interactions – unravelling the complexities of societal trend patterns.
Outcome: practical tools that allow the complexity of societal trends to be mapped in a meaningful way and learning that the real trick to seeing the real voice of the customer lies between different trends rather than in them
Voice of System – Predictable Evolution Of Technical & Business Systems
Outcome: once we understand what the customer really wants, the next job is to deliver them the right solution. You will learn a pair of tools that will enable rapid convergence of successful solutions. Someone, somewhere has already solved your basic problem is the hypothesis; here we show you how to find them.
Putting It All Together
Outcome: an overall process that you can take back to your organisations. You are welcome to bring along their own future prediction problems and challenges to work on during the frequent exercises scheduled through the event.